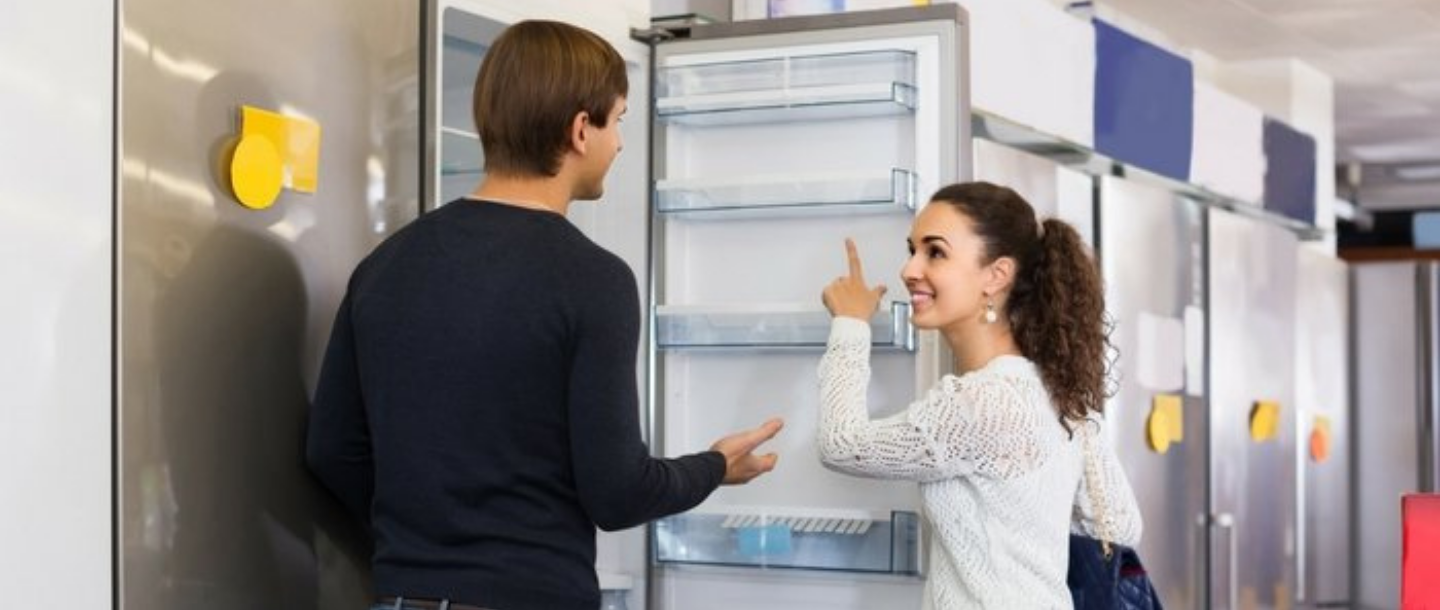 Choosing The Best Refrigerator For Your Kitchen
Buying any appliance requires a lot of work and thought. Refrigerators are no different. Before buying a refrigerator, there are few things you need to research and decide.
To help you get through your refrigerator-buying procedure, we've put up a simple checklist.
Understand your needs
It's important that you know your requirements before you invest in an appliance.
Understand the difference between what you want and what you need.

Consider the different features that are available such as a single door, double door, French door, top freezer, bottom freezer, side-by-side, etc.

One of the most important things to decide is whether you want a water and ice dispenser. Having a dispenser makes it convenient to get ice, but it increases the cost of the refrigerator.

Make sure you and your family come to a unanimous decision about what you need before you start shopping.
Decide your budget
Once you decide on the features that you need in your refrigerator, ask your friends, relatives, and neighbours for a rough cost estimate of their appliances. Asking helps you decide on a budget. It's helpful to ask people you know well, rather than the refrigerator sales people, because unless you have a fixed budget, chances are, they might coerce you into spending unnecessarily.
Measure your place
Once you have a price in mind, measure your kitchen to decide how big of a refrigerator you need. Sometimes, you might find refrigerators that have the same features but differ in size. Not only are bigger refrigerators more expensive, but they are often just fancy on the outside.
"Ensure that you know the proper size of the refrigerator you need to save both money and time."
Analyze and pick a brand
The next step is the actual buying. Before you start, though, it's vital that you have the necessities like features, budget and measurements picked out because knowing these narrows your search.
Go through possible brands and choose the one that fits you the most.

You can go through reviews online, or talk to a trusted salesperson about the performance of certain brands.

You can also inquire from your relatives and well-wishers for maintenance costs for the various brands.
Pick a model
Now that you have narrowed your search to one or two brands, you can analyze the different models available in that brand.

Use your features to narrow the search even more.

Once you apply your feature requirements, you'll have a handful of choices.
However, remember that you won't always find the perfect refrigerator that caters to all your requirements, you might have to make some compromises too. And sometimes, you might find features that you don't need too. Weigh your opportunities and pick two or three best ones.
Analyze maintenance costs
When you're down to two or three units, research those particular models and check if there are available maintenance or repair facilities in your area. Some fancy refrigerators also have rare equipment that you don't get as easily.
"Make sure you don't get stuck with a refrigerator that costs too much to maintain or one for which you can't find filters and accessories."
Think about delivery
Delivery might be negligible to some people, but it's better to inquire about the delivery services the store offers.

Remember, some stores will offer delivery, but won't bring it up during purchase, unless you ask.

And so instead of expecting your salesperson to offer it, ask for a free delivery and also inquire about warranty, return policies, and store credits.
The organization of consumer reports has analyzed the top brands of refrigerators available in the market. According to them, the top five brands are:
Frigidaire

GE

Kenmore

LG

Samsung
However, remember that this list was created with average statistics. What you may need might not be on this list.